IT Genetics, an integrator for automatic identification, data collection (AIDC) and points of sale (POS), celebrates today, March 8, 10 years of activity, 10 years since it provides customers with personalized solutions specifically designed to meet the most varied needs and the most demanding requirements in POS and AIDC.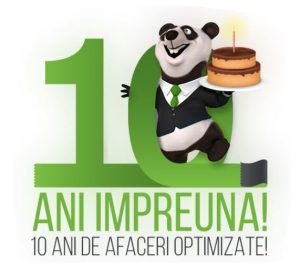 We focus on customer needs. That is why we personalize our solutions according to specific industries and fields of activity.
For 10 years, the company identifies and anticipates needs, delivers reliable solutions like data collection applications using barcode technology and radio frequency identification and implements hardware solutions from world-renowned manufacturers.
On the IT Genetics site, the company presents solutions offered to entrepreneurs (printing, tracking and scanning, sales, security and identification, IT infrastructure and communications). Also on the site are the areas of activity we serve through our solutions (distribution, education & learning, events & ticketing, pharmaceutical, financial-banking, HoReCa, production & manufacturing, retail, health, logistics, public sector, utilities & energy).